Business Continuity Planning
Business never stops; make sure yours doesn't either.
Accidents and disasters happen when you least expect them. Frequently, it happens at the most inconvenient times. But when these disasters strike your business, you need to be prepared by having a plan - a business continuity plan that would help you overcome that crisis. This is where we can help you out.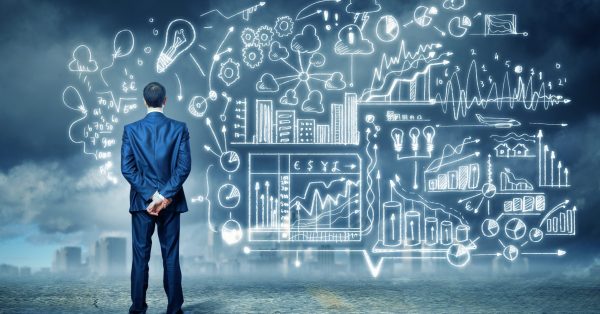 Helping you prepare for the unpredictable.
Coneth Solutions is your proven partner for Business Continuity Planning and Implementation. Our goal is to keep you connected to your critical processes, applications, data, work centers, and networks during major emergency events, so your business continues to run.
Our Business Continuity Planning (BCP) solution starts with an initial risk assessment. This lets us understand the potential risks inherent in your location and business. From there, our consultants will make recommendations to resolve possible downtime caused by the risks involved and make adjustments on how to resolve issues as they happen. We are also able to help you in implementing our recommendations and training your staff so they are equipped with the knowledge required for the BCP plan.
Our comprehensive business continuity plan accounts for IT, network human resources, risk management, the stakeholders, and other possible factors that need to be preserved for continuous business operations.
Intentional cyberattacks
The average organization receives thousands of daily digital threats. Email phishing, malicious software, distributed denial-of-service (DDoS) attacks and even physical data breaches are common ways of attacking your business.
Natural disasters
Other potential harms are less nefarious. Mother Nature has earthquakes, hurricanes, tornados, and floods with the capacity to bring down servers or disrupt business continuity.
Employee negligence
One of the most understated causes of IT disasters is human error. One study found that employee negligence is the leading cause of data breaches in small and large enterprises.
Companies with a large number of remote workers or that partner with external vendors open themselves to higher rates of incidents of unintended coding and software bugs, deletion of data, or destruction of critical devices.
Don't let a disaster put you out of business.
Let us help you prepare for the worse without minding all the challenges in mind.
While we offer Business Continuity Solutions, we also provide services for Disaster Recovery Plans including a backup solution for Cloud servers and Ransomware Recovery.
Learn how we can help bolster the protection of your company's data and assets. Contact us.
---
Check out the Free Data Backup Advisory Guide to learn about Data Backup, Security & Disaster Recovery.