IT Consulting for Northern California Businesses
---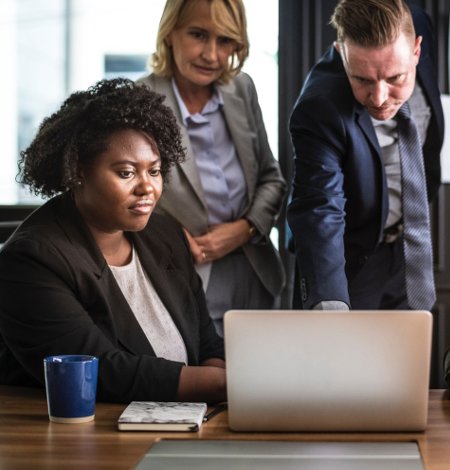 Organizations can experience faster time to market, increased efficiency and reduced cost with Coneth Solution's IT consulting services.
Overcome complex IT challenges and
complete IT projects
Businesses know how advantageous it is to be technology-advanced, in the fast-changing global market today. The IT industry is vast and daily breakthroughs in IT can leave a business confused on how to update their IT infrastructure. Companies in a competitive market need a reliable partner who is capable of handling all the IT related projects. Coneth Solutions has the capability and is here to help you.
Whatever your IT project needs, engaging in an IT consulting service is an effective and convenient method to mitigate costs, improve the output with the precise IT tools, and optimize your project to render its full capability.
Why turn to Coneth Solutions for your IT consulting needs?
Over last 15+ years, Coneth Solutions has gained a solid reputation of being a top-rated IT consulting company. Our team provides a range of IT outsourcing services to businesses in many industries.
The Coneth Solutions IT consultancy team personally interacts our clients to understand and analyze their requirements. Our IT consultants will design a comprehensive solution for your company's needs that not only solves problems but also simplifies the flow of work.
Together, we will guide you with the right technology decisions, and create a plan that drives project success.
With a guaranteed 1-hour response time, Coneth Solutions is the partner your organization can trust for exceptional IT Consulting. Contact us today to schedule a quick chat about your project, or sign up for one of our monthly demos!
---
To learn more, check out these FREE REPORTS: